Dr. Nicholas Burgei, DC
Dr. Nicholas Burgei is a chiropractor in Mequon WI and specializes in sports injuries, rehabilitation, disc herniations and nerve pain.
Dr. Nicholas Burgei is a graduate of the National University of Health Sciences - Doctor of Chiropractic program. During his time at National, he excelled in his education by being an anatomy tutor for three years and by taking over 500 extra-curricular and post-graduate hours in:
Rehabilitation and Sports Medicine
Mechanical Diagnosis and Therapy (used for disc herniations)
Manipulative Techniques
Nutritional Counseling
TMJ Disorders
Dynamic Neuromuscular Stabilization
Performance Taping (Kinesio taping)
Myofascial Release Technique
Treatment of Athletic Injuries
Golf Performance and Assessment
Dr. Nicholas continues to attend post-graduate education and as of July of 2014 he completed his requirements for the Wisconsin Nutritional Counseling Certification. In addition, he has personally learned from world-renowned physicians Dr. Brett Winchester, Prof. Pavel Kolar, Dr. Corey Campbell and Dr. Mark King. Prior to his time at National, he got his bachelors degree in Biomedical Sciences from Grand Valley State University near Grand Rapids, Michigan. While he attended Grand Valley, Nicholas co-founded and was the President of the GVSU Pre-Chiropractic Program.


Dr. Nicholas loves treating everything from sports injuries to headaches and makes sure to use many different therapies in order to get his patients out of pain as quickly as possible! He will do everything he can to make sure you receive the most comprehensive conservative care possible!


Today, he lives in Mequon, Wisconsin with his wife Dr. Mackenzie (Wood) Burgei, their daughter, and puppy.

---
Dr. Mackenzie (Wood) Burgei, DC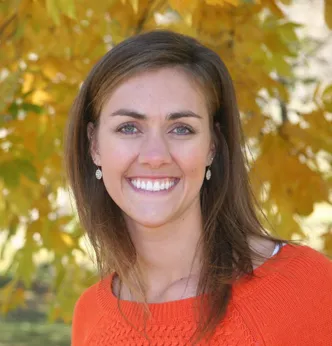 Dr. Mackenzie Burgei is a chiropractor in Mequon WI and specializes in rehabilitation (including pre and postpartum), sports injuries, pregnancy, newborns and infants, and BIRTHFIT.
Dr. Mackenzie Burgei received her Doctor of Chiropractic degree from National University of Health Sciences and graduated as Summa Cum Laude and salutatorian in 2014. She received her undergraduate degree in Kinesiology from UW-Madison in 2010. She grew up in Racine Wisconsin, and wanted to come back and reside in Southeastern Wisconsin. While at National she became a Motion Palpation Institute representative which helped shape the way she currently decides to treat patients.



Dr. Mackenzie has taken many continuing education programs, including:
Rehabilitation
Pregnancy & Pediatrics - WEBSTER CERTIFIED
BIRTHFIT
Nutrition
Soft Tissue Treatments
Myofasical Release Techniques
TMJ
Chiropractic Manipulation
As of July 2014, Dr. Mackenzie completed her training and has received her Nutrition Counseling Certification. She enjoys treating patients of all ages, ranging from the newly born to the geriatric population, and everything in between. Dr. Mackenzie has spent numerous summers working with the Koos for Kids organization, which gives back to the children with terminal illnesses and children with special needs of Southeastern Wisconsin.

As of January 2017 Dr. Mackenzie has become the Regional Director of BIRTHFIT in Milwaukee! BIRTHFIT is more than your typical birth education program or way to "bounce back" after the baby, BIRTHFIT empowers you as a woman to take control of your own pregnancy, birth and postpartum period. To learn more, check out www.birthfitmke.com or www.birthfit.com.
As of November 2017, Dr. Mackenzie received her certification in Webster Technique. Webster Technique Certification required Dr. Mackenzie to sit through many hours of post-graduate education and hands-on training. Webster Certified doctors can benefit all women during their pregnancy, and it can be especially useful for labor and delivery!
Dr. Mackenzie will do whatever she can to give you the care that you desire. She will individualize treatments based on your individual needs in order to make you a healthier individual.
---
Dr. Cristina Ramirez, DC
Dr. Cristina specializes in care for pregnant women, children, and infants.
She earned her BS in kinesiology from the University of Minnesota. She went on to receive her Doctorate in Chiropractic at Northwestern Health and Science University in Bloomington, MN.
On top of chiropractic care, she also specializes and provides placenta encapsulation services through her local business, Placenta Apothecary MKE.
She grew up in the metro Milwaukee area and is a diehard Packers fan. She lives her now with her family and is a mom to four boys! Two of which are twins, she LOVES being a twin mom!
Dr. Cristina will do anything she can to provide holistic care to her patients, and loves to work with moms, moms-to-be and their young children. She is a great addition to the WFSC team!